Home
Jester-Knight
Literature
Film
Music
Visual Art
Tributes
Submissions
Links
Contact
Music
Knight Berman Jr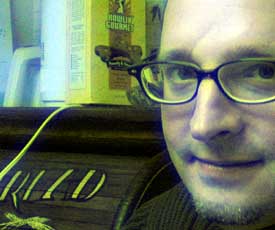 Biography

I am the Resident Composer for New Mystics. You may have heard some of my work in the films on this site.

I also have a little indie pop project called The Marble Tea that acts as an outlet for some of my more amusing musical musings, and you can come get a new free song every month at my website just by visiting and grabbing it. Of course, if you'd like to leave a comment and let me know what you think, that'd be great too.

I was born and raised in Alabama, spent the adventurous years in Atlanta GA, and moved to the Jersey Shore in 2000. I've been an actor, a writer, a musician, and even an insurance agent. I like the arts the best...wouldn't you?


NEW!!!



Letter to John Wilson



Written by John Gartland, interpreted by Joey Madia, sound by Knight Berman Jr

If you'd like to hear some of my music, check out the player below: